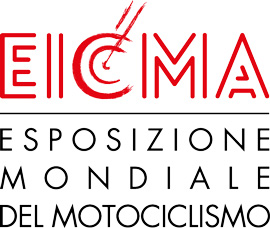 The KSR Group will be presenting the latest BRIXTON MOTORCYCLES, LAMBRETTA and MALAGUTI brands at the international motorcycle show « EICMA » from 5 to 10 November 2019 in Milan.
Il y a seulement quatre ans, BRIXTON MOTORCYCLES présentait le premier concept de moto à l'EICMA – aujourd'hui la marque est vendue dans plus de 47 pays à travers le monde ! Venez admirer le modèle de 500 cm³ de BRIXTON MOTORCYCLES qui est maintenant prêt pour la production en série sur le stand G87. Beaucoup d'autres nouveautés et innovations vous attendent pour vous inspirer !
Tout près de là, au stand G85, nous vous donnerons un aperçu de la prochaine génération des scooters LAMBRETTA. Avec 37 pays de distribution, LAMBRETTA dispose déjà d'une position internationale forte, que nous allons encore renforcer avec l'élargissement de la gamme de véhicules ! Vous voyagerez aussi dans le temps grâce aux modèles historiques et uniques présents sur le stand LAMBRETTA !
MALAGUTI (Stand E86) fête son 90ème anniversaire! Nous sommes déjà impatients de préparer le prochain chapitre de l'histoire à succès de Malaguti et nous aimerions vous inviter à nous rejoindre à cette aventure. Rejoignez-nous et découvrez Malaguti : des nouveautés dans le domaine du design et de la technique d'entraînement vous attendent !
The BENELLI, CFMOTO, NIU and ROYAL ENFIELD brands will present their new products on their own stands.
We look forward to your visit!
To the event website: EICMA